Name:
FeliciaAge:
nineteenPronouns:
she/her
Zodiac:
AquariusMBTI:
isfjLanguages:
eng/fil/jpn
BEFORE YOU FOLLOW
(1) I may sound very dry when chatting. (2) I often talk about my faves (3) I keyboard smash A LOT. (4) I used tone tags especially with people I'm not close with.
DO NOT INTERACT
(1) If you fit the basic dni criteria. (2) you're -13 or 20+. (3) anti of my ults. (4) toxic and dramatic. (5) spreads false rumors. (6) fetishizes asians. (7) problematic in general.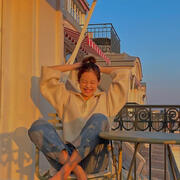 ...ults... — stayc yoon svt joshua tbz q billlie tsuki cix jinyoung dreamcatcher gahyeon viviz eunha. soloists IU chungha taeyeon jessi.
...casual... — nct enhypen red velvet bol4 mamamoo loona ive dpr live stella jang